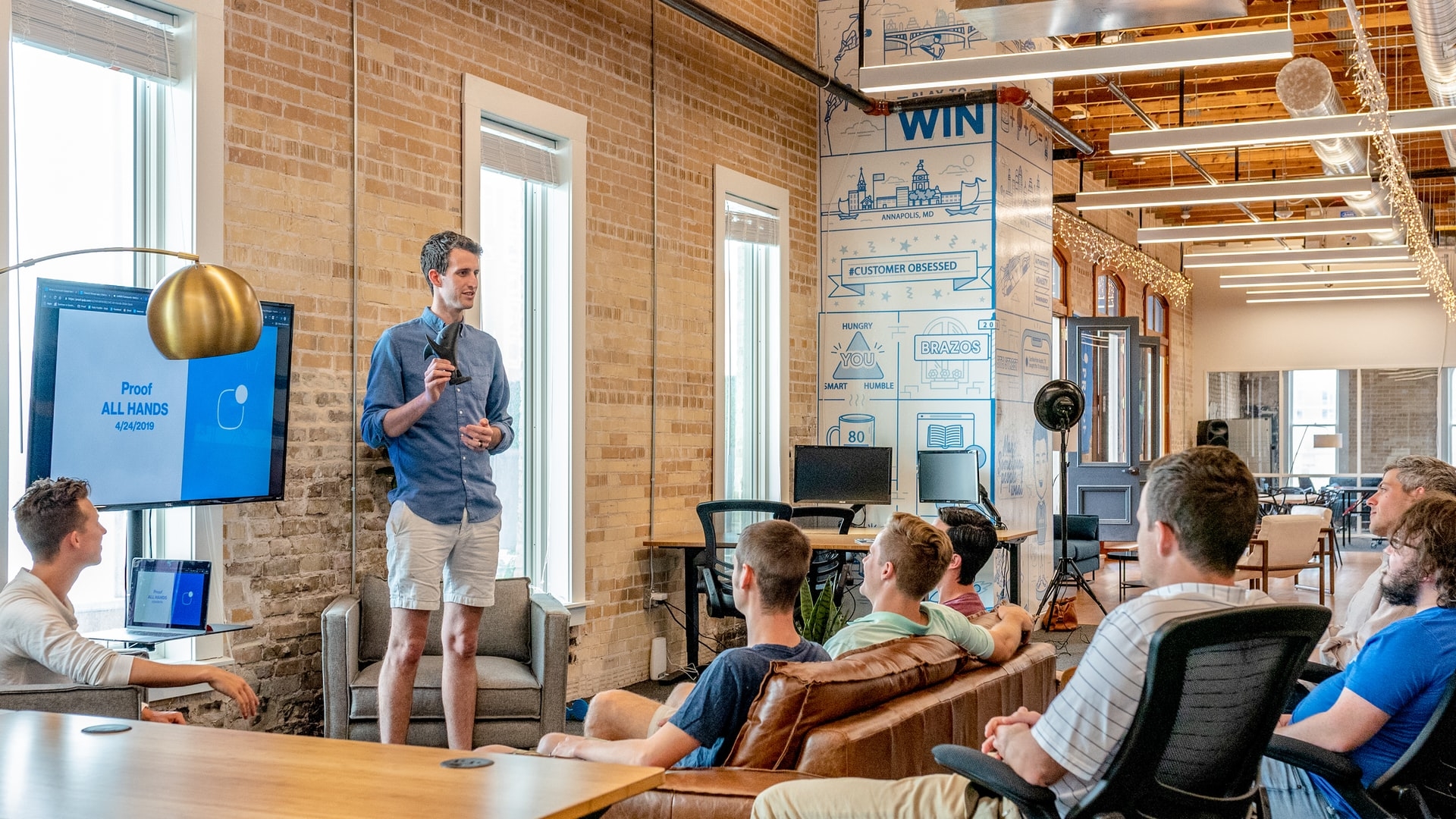 Congratulations! You've received a promotion. Perhaps you've just landed a new job at a new firm. In any case, you're off to a fresh beginning– and a newfound set of obstacles. As a new manager, you only get one shot to make a good first impression, so make it count.
When you're given the task of leading a new team, you're likely to feel a mixture of enthusiasm, anxiety, and even fear.
It could rekindle memories of being the new kid in class. Everyone is familiar with one other's characteristics and has developed a level of trust as a result of their collaboration. You're the newcomer to the established group, and you'll be the one they go to for guidance.
When it comes to your first meeting with employees as a new manager, the famous quote "You never get a second chance to make a first impression" could not be more true. It's your chance to lay the groundwork for what it'll be like to work under your direction.
With planning, concentration, and purpose, you can crush your opening meet with employees as their new manager.
What Are Your Responsibilities?
Know your main tasks inside and out. Senior executives also contribute to the company's achievement of certain objectives. Balancing your team's quality of work and interpersonal interactions is one of your most important duties.
This equilibrium should be as close to perfect as possible. Because you represent your team and their work, maintaining the highest level of quality becomes critical.
How To Earn Your Team's Respect?
Because you have no past team management experience, your team members and subordinates may be skeptical of you as a leader at first, but after they realize the traits that gained you this promotion, they will warm up to you.
Here are a few ways that you can incorporate to get respect from your subordinates:-
1. Learn to Give Feedback
Instead of just pointing out what's wrong, propose how they can make things right/better when giving feedback to the team. When delivering comments, be constructive and encourage them to improve.
2. Put Yourself in Other's Shoes
Seeing things from other people's viewpoints and then making a sensible judgment is a useful discipline to follow. Being empathic will help you create positive interpersonal relationships with your teammates. When you are a friendly and available manager, the communication gap can be eliminated.
3. Motivate Your Teammates
Learn how to allocate work equally and effectively communicate deadlines and goals. Follow up on the statuses more frequently to ensure that deadlines are met. Target deadlines, when combined with pressure, can cause a slew of issues. Instead of causing panic at the last minute, a competent team leader should maintain following up from the start.
4. Growth Mindset
Responsibilities change with your position. Therefore it's crucial to let yourself know if you're new to this profile. Accept your lack of expertise in a certain area of your career and try to overcome it. There are online programs on everything you wish to study these days. Seek advice from your top supervisors and people who can teach you something new.
5. Build Rapport
When it comes to your first meeting with employees as a new manager, there are a few things you may do to make a good impression. Discuss what motivates and drives you to get out of bed in the morning in your introduction.
Your team will gain insight into what makes you tick, or the real you, by going beyond reciting your CV. You're already sowing the seeds of trust by sharing more than your successes.
6. Tools and Technologies
Use appropriate tech tools to make your presence felt. Incorporating technology is a great way to grasp your employees' attention.
Conclusion
It's never easy to join a new team, especially when you're the boss. However, with some research and preparation, you can ensure that your initial encounter with employees is successful.
Remember, this is only the first of many opportunities to demonstrate your leadership abilities. Seek out opportunities for leadership training and one-on-one coaching if you believe your people management abilities may use a boost. You are progressing toward becoming the leader your team can and does look up to by investing in yourself.