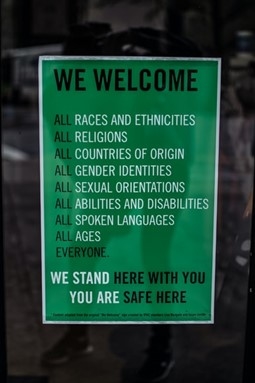 One thing that we can all agree on is the fact that diversity and inclusion are crucial in modern workplaces. As a matter of fact, it is direly needed given all the inequalities experienced in organizations in the past. However though, achieving diversity and inclusion (D&I) goals is not easy, as one needs to adopt a more systematic and coherent strategy in order to achieve them. In this article, we will give you 5 strategies that would guarantee more progress when it comes to creating a more representative, fair, and high-performing workforce.
Time for the new approach
Ensure the CEO positions themselves leads in championing for D&I efforts – the company's top management needs to lead by taking a public stance and integrate D&I in their purpose, exemplify the culture, and also be ready to take responsibility for any progress made. This should be the first step towards successfully infusing D&I into the organization.
Centre diversity and inclusion in the business strategy – as an HR issue, D&I should be a core ingredient when it comes to the designing and execution of the organization strategy and should always be embedded in their day-to-day activities. This gives the organization more opportunities to succeed.
Hold organization leaders accountable for driving D&I outcomes – in every business strategy, execution is key. And so, all business leaders need to be accountable for executing and achieving Diversity & Inclusion results that not only focus on representation, but also the day-to-day experience of the employees. The leaders need to have the best talent and resources to help them reach these targets, and they must set timelines to achieve these targets.
Mitigate any systemic bias present – other than eliminating individual bias, the company also needs to look and mitigate systemic bias that's usually embedded in talent management as well as other business processes. It is possible that the hiring, selection, and career process do operate in a manner that unintentionally increases bias, and to address them, you got to interrogate and redesign any such process.
Pivot from diversity training to leadership development coaching – even when you work to address any bias present, it doesn't typically result in sustained behaviour change, and so, the best way to maximize the effectiveness would be through diversity training, which includes awareness and skills development, conducted over time. The managers also need to be coached so as to enhance their relationships with the employees.
How do you stand to benefit
There will be a bigger talent pool – if your recruitment isn't diverse, of course, you will always get the same people. But when you expand your searches to more diverse candidates, you will boost your chances of getting the best hires.
Benefit from new perspective and innovation – the more diverse your employees are, the fresh the ideas that are brought forward. Studies have proven diverse groups are the most innovative, due to the difference in cultures and opinions. After all, these are people that have probably faced significant adversity in their lives, and so, their opinions will go a long way in ensuring that the companies consider every aspect in their decision making.
Improved performance – diversity and inclusion do boost competitiveness and that leads to increased productivity and performance. With everyone working super hard to prove themselves, it leads to a corrective boost in performance.
Final word
More organizations in Singapore need to improve diversity & inclusion in the workplace. Of course, it won't be easy, but it has to be done. By following the strategies included above, rest assured that you will be making strides in the right direction, which will be a great start to a more diverse workforce.