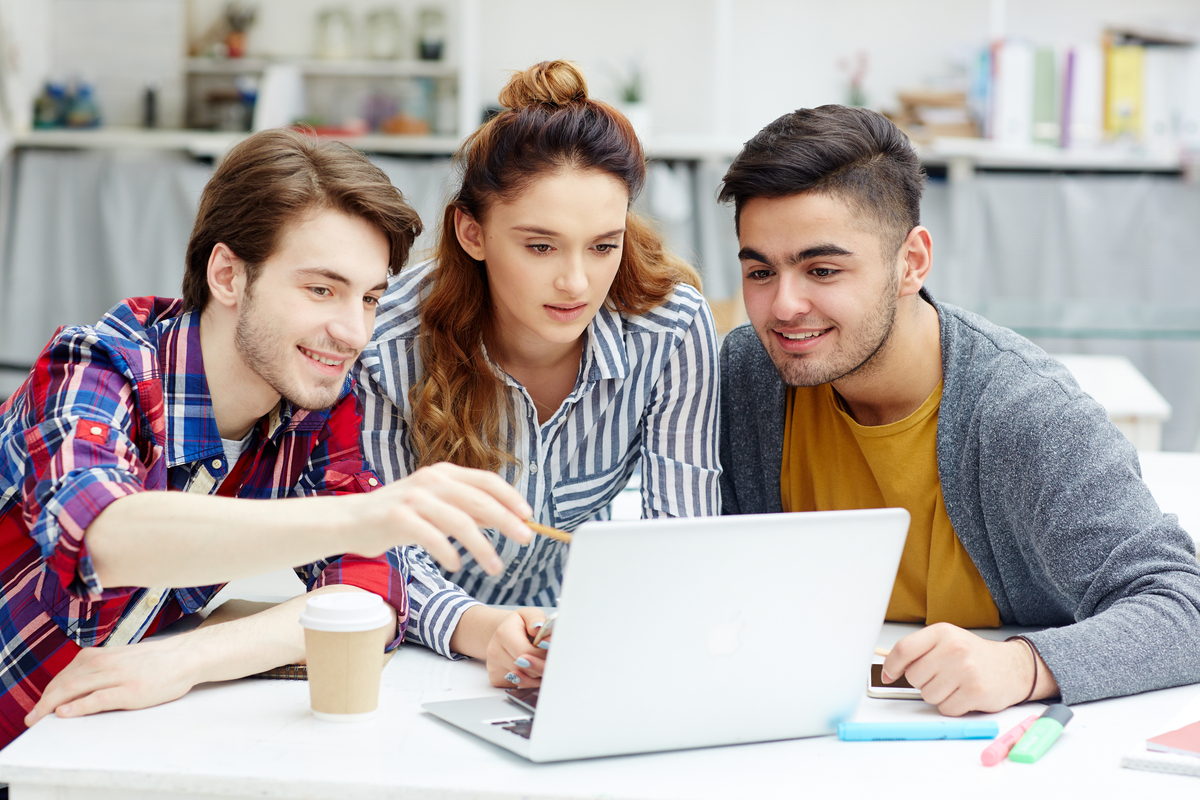 Similar to graduate school, networking is an investment in your career. This method is used to fill 85% of all positions, making it an essential skill for anyone looking to grow in their industry.
Unfortunately, you won't learn much in your college classes about the value of networking in your college classes, and it's not because you're daydreaming while the lecturer is lecturing. Simply put, professional networking doesn't belong in an organic science lesson plan or a study of international literature.
Fortunately, professionals pursuing a graduate degree or certificate are in the ideal setting to polish their networking abilities and form new relationships that could help their careers for years to come.
Tips to Network as a Student/Graduate
1. Use Internships and Part-Time Jobs to Your Advantage
Internships are usually considered part of the curriculum. Try to leverage them to your advantage. You may come across a lot of relevant people while interning or working part-time. Interact with them to build connections.
2. Get Involved in the Campus and Visit the Campus Career Center
Getting involved on campus has a variety of advantages. You'll meet new people, add your involvement in campus activities to your résumé, and, sure, expand your network.
There are many opportunities to engage on campus, including jobs, student media, club positions, professional groups, social sororities and fraternities, and honor societies. You'll be able to make connections with mentors, advisers, and lecturers in addition to a variety of other students.
Your college probably offers a career center with plenty of free resources. Find open internships or jobs that alumni have advertised, get advice on improving your web presence, participate in a practice job interview, and find out when career fairs are taking place.
Greet company officials, hand out resumes, strike up talks, find out what's happening in your field, and determine where your future might lie by doing these things.
3. Use Social Media
Reaching out to and connecting with people you don't know all that well can be done through social media. It's crucial to keep your page updated and to actively participate on websites like LinkedIn because they can help you grow your network.
Twitter and Facebook can also be effective networking tools. There may be an alumni group at your university or school, which is a great method to network.
4. Have the Confidence to Take the First Initiative
When it comes to expanding your network, don't be averse to taking the initiative. Being confident can help you a lot! Our finest advice for small talk? Be sincere. Don't treat networking like a competition to see who can meet the most people or hand along the most resumes.
Instead, show interest in the person you're speaking to, including their background and line of work. Try to recall crucial details about them. If necessary, make some notes on your phone.
5. Learn to Maintain Your Network
We cannot stress enough that networking is more than exchanging resumes, business cards, and LinkedIn contacts. You should devote some effort to maintaining your networks because it is labor-intensive.
Send that person an email after meeting them, such as in the case of a job fair. Even if they don't currently have an opening for your ideal employment, let them know you value the time they took to speak with you.
Conclusion
Now that you are aware of the advantages of networking, go out there! You can overcome your hesitation or shyness with time and effort. Additionally, the earlier you begin networking, the greater your chances are of meeting someone who can subsequently assist in your job search.
Never hesitate to seek assistance. When you aren't hesitant to ask for help, whether it's guidance, mentorship, or resources, networking will work best for you. Asking for advice should be encouraged as long as you can establish solid relationships with your network.